Over the last year, we have added the use of high quality essential oils to our daily living. There are many areas these oils have greatly enhanced our lives, but one of the biggest "habits" we have adopted is a drop of lavender essential oil on a tissue under my 10 year old sons pillow before bed.
My son has always been a fairly good sleeper, but was wide awake one night past bedtime. I asked if he would like to try a drop of lavender under his pillow, and he obliged. At first he didn't like the smell, but within a minute he relaxed and fell asleep.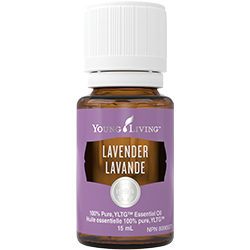 Fast forward to the following night, and he asked me if I could put another drop of "the stinky stuff" under his pillow again. It is now a nightly ritual, and he won't go to bed without it.
Lavender essential oil is very calming, to both mind and body. It is great diffused into the air, inhaled, or applied topically.
I use
Young Living Essential Oils
, as they are extremely high quality, pure oils. The company has solid business practices, and stand by their products.
Please note that I do have a financial interest in this company, and if you have a look at the website and like what you see, please use
my direct link
to sign up and order, so that the company knows who to thank. The absolute best place to start is the
Premium Starter Kit
. This kit includes 10 essential oils that can be used daily in a variety of ways, plus a diffuser, many samples, and instructions to get you started. Shipment usually arrives within a couple of days of ordering.
I know that I don't usually advertise a company on this blog, but I can't believe how much using Young Living oils have helped support our already healthy lifestyle, and I know they can help you too. This is a very simple health idea - easy to use, fun and effective!